Hirano Taichi @ fancy_karate This is a great photo. They are really great.
Tokyo, against fascism: It's 10 pm in Tokyo and more and more people are gathering at the prime-minister's residence mainly to demand that he does not break turn Japan into a country that wages war. People are calling on him to stop it and use the f word too; they are angry. pic Kazumasa Kawaguchi @ kazsoul  via  TOKYO DEMOCRACY CREW who also says: "People are not not paralyzed."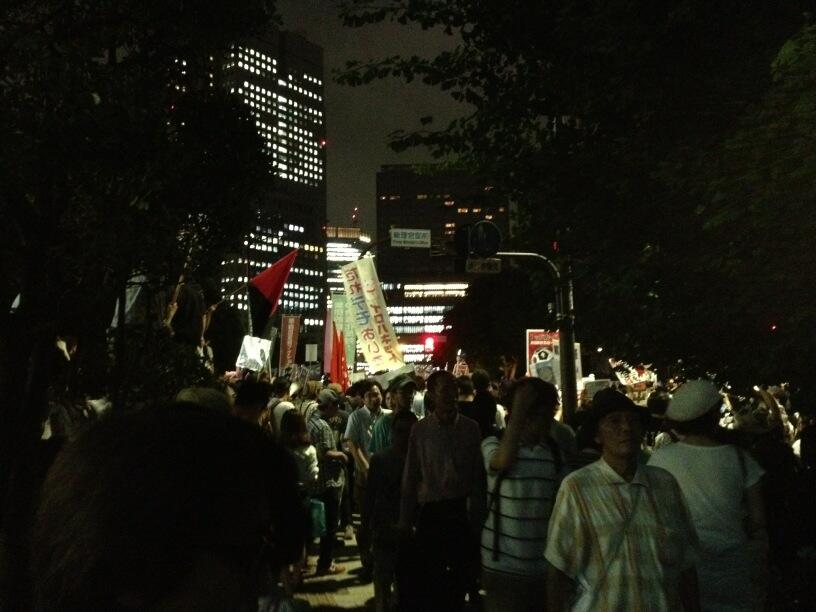 Tokyo, against fascism; local time 20:08 "People are everywhere, they are the voices opposition to constitutional interpretation! Hear the voices of the people!"; they demand changes to the constitution. via @kirayoshiko  
"Nazi bastards in the trash", pic via nāgita # Antifa @ naagita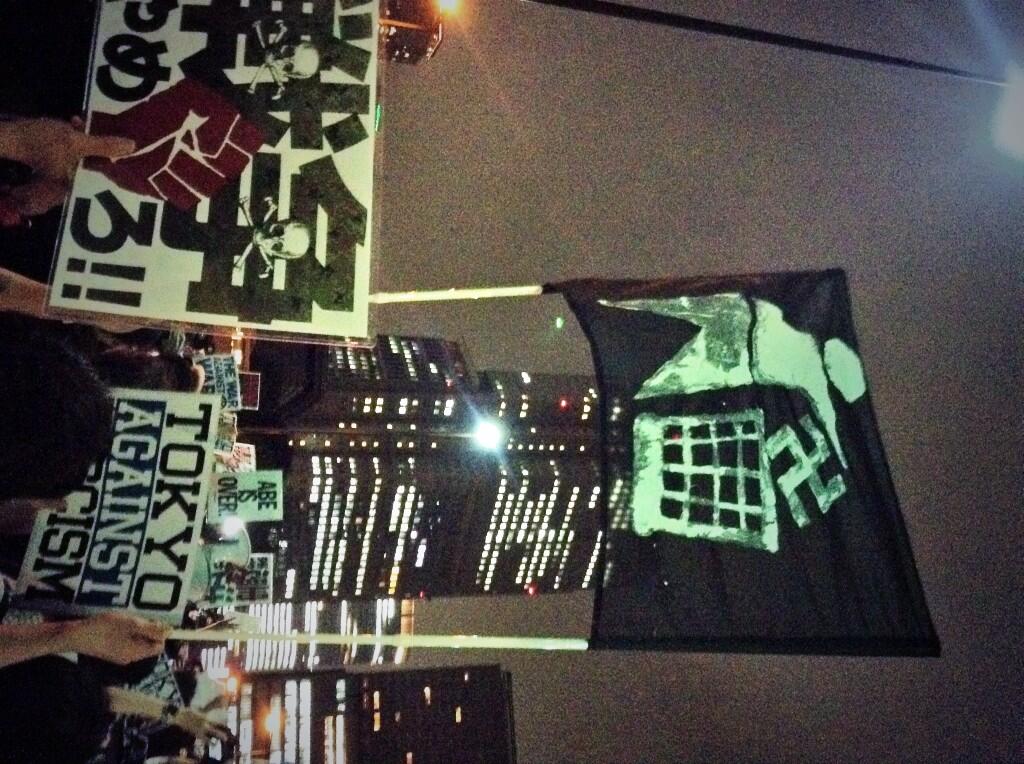 This protest is organised, they say, as collective self-defence against the ruling power, against the unlawful enterprise, high tuition fees; they demand the repayment of scholarship; and they also speak up against those who are forcing workers "to overwork until they commit suicide". One of the speakers at this protest is Kira Yoshiko from the Communist Party.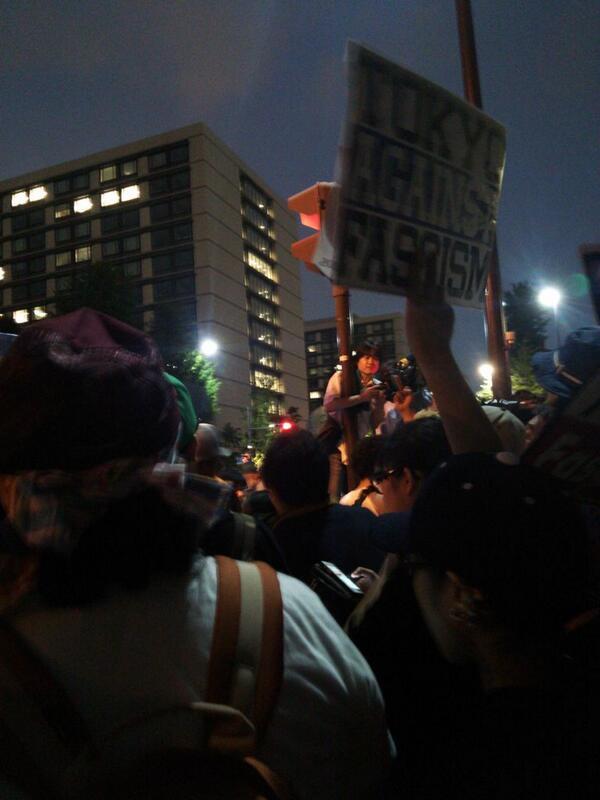 pic via No  nukes More hearts:  message addressed to Japan Prime Minsister: "You want war, but not war among those who filled the palace before."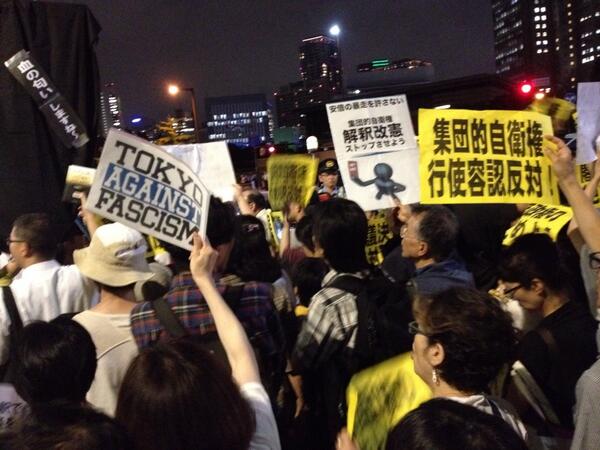 No words needed: pic via Greenpeace Japan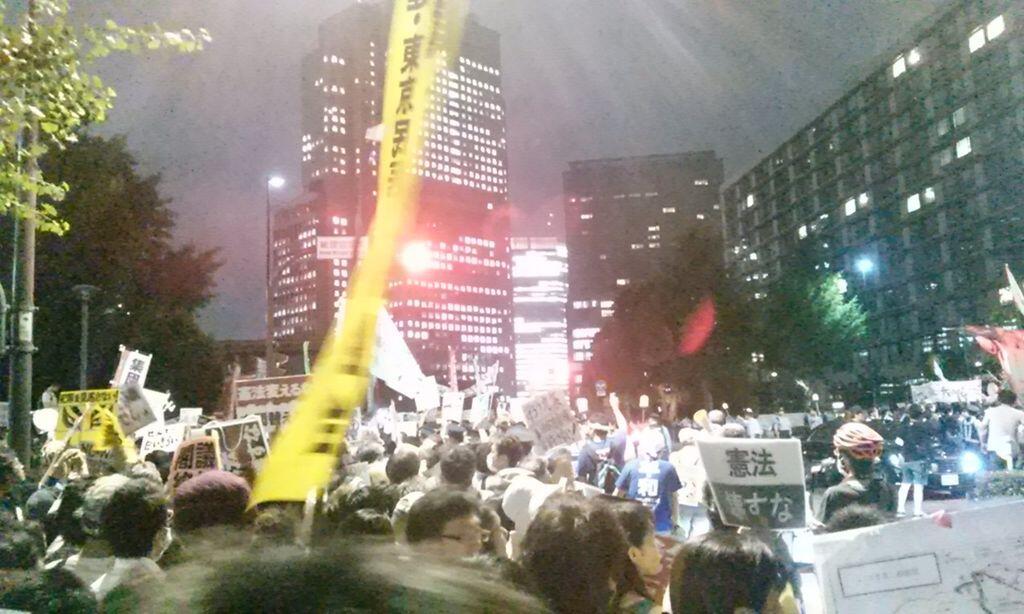 audrey_biralo — Kira Yoshiko, "It's a coup when young people are forced to poverty", such could be interpreted an amendment to the constitution.