UPDATED: After 31 hours in arrest, 3 of the 5 journalists detained by police were set free; they will not be deported, they were informed that they will be interrogated by a prosecutor soon. This is what one of them posted on his twitter page:
Earlier: As protests against Turkey's support for ISIL terrorists are growing in Europe, Turkey has imposed curfew after police shot dead 21 Kurds during protests against Ankara' support for the Islamic terrorists who are trying to wipe out Kobane. The Turkish state deployed tanks on the streets – the military simply replaced the police –  to repress protests in Diyarbakir, the largest Kurdish city in Turkey, and arrested 5 freelance journalists from Germany for reporting about pro-Kobane protest.  The names of 3 of the journalists are known- see below; about 2 others information is scarce.
After imposing the curfew, the state uniforms made many house raids and arrested unknown number of peope in Diyarbakir. the show of force Turkish army put up against Kurdish civilians confirms their lack of action against ISIL terrorists in Kobane, and exposes once more this NATO state's support for the terrorists who have been attempting for almost a month to exterminate the Kurds in Kobane.
Source: On 11th October 2014 in the late evening/early night hours the three German freelance photojournalists Ruben Martin Neugebauer, Björn Kietzmann and Christian Grodotzki got arrested by the Turkish Police on the streets of Diyarbakir/Turkey. Our colleagues where there to cover the current situation in East-Turkey.
The police claim that our three colleagues (who have German and international Press IDs and work for German and international newspapers and photo-agencies) are "spies" and "provocateurs".  Currently they are imprisoned in the "Tem Sube Müdürlügü" prison in Diyarbakir and got interrogated. Furthermore the police want to bring them in front of a court – with the worst-case scenario of deportation and a ban from re-entering Turkey.
The German Embassy as well as the German Foreign Office is informed, as are Reporters without Borders (German Section). Colleagues of us are currently trying to get more information on the ground in Diyarbakir on how the arrest happened. All three colleagues ask now the media to report on this incident and put pressure on the Turkish state. Turkey has had a bad reputation on Freedom of the Press since several years, but especially after the Gezi Park Protests the situation got a lot worse, also for the international Press.
We urge the Turkish State to respect the journalistic freedom to report on the situation in East-Turkey and to stop violating the basic rights of Journalists. If you have any inquires or questions feel free to contact Benjamin Hiller – he is himself since 2008 a freelance conflict photographer: info@benjamin-hiller.com
The Support Group for Björn, Ruben and Christian
12th of October, 2:40pm, Berlin/Germany
See more http://freerubenchrisbjoern.de/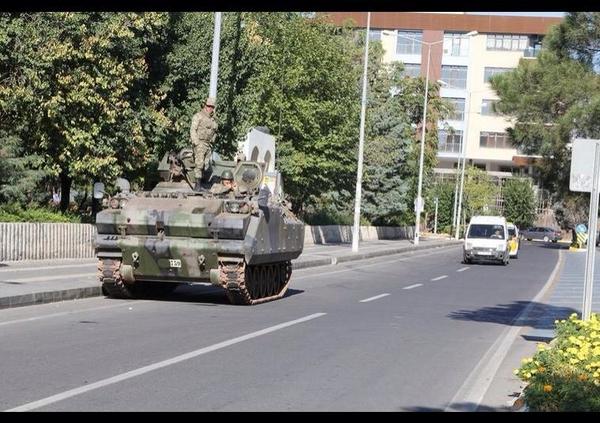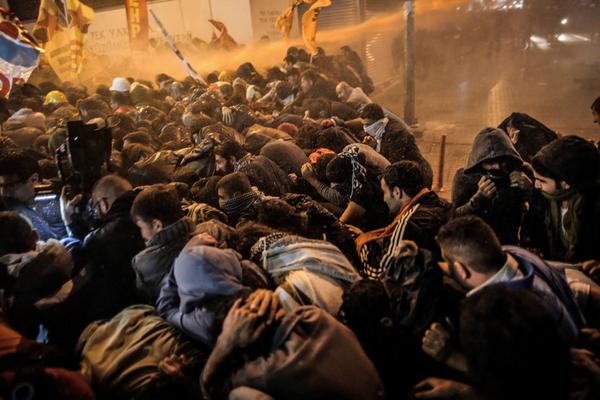 Images of police repression against Kurds in Diyarbakir, from October 8.
These pictures have been taken by one of the arrested journalists, Ruben Neugebauer, in Kobane on October 2.
Turkish Army deployed against Kurdish civilian population in Diyarbakir, the main Kurdish city, to repress protests demanding Turkey to stop supporting ISIL terrorists. Diyarbakir under military occupation: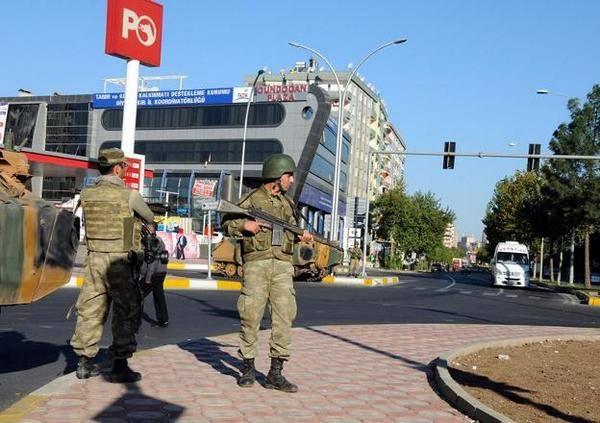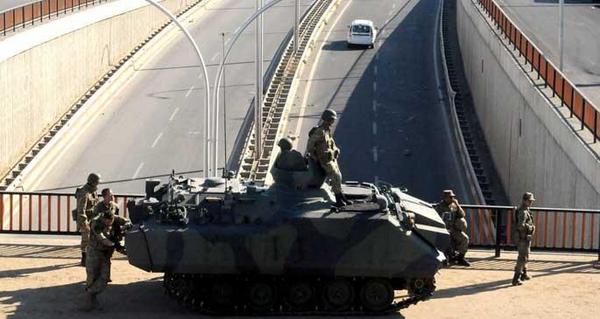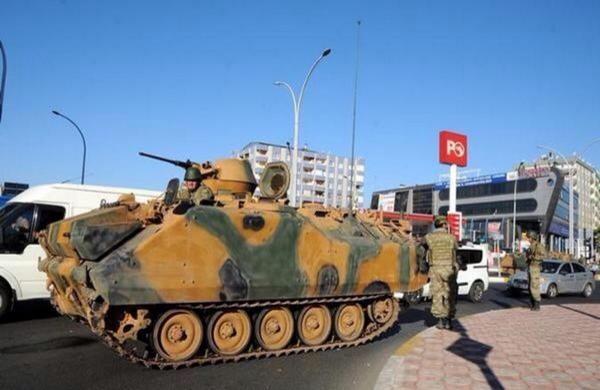 Police and pro-government thugs' criminality towards local journalsits has left four four journalists – 2 of them women – stabbed during previous protests in Diyarbakir.